November / December 2012

Better Care for Patients with Atrial Fibrillation: A Three-Part Approach



Barbara L. Schuster, MD, MACP, Co-chair,
Campus Dean
Medical College of Georgia/
University of Georgia Medical Partnership

Doron Schneider, MD, FACP, Co-chair
Chief Safety and Quality Officer
Center for Patient Safety and Healthcare Quality
Abington Memorial Hospital

Katie Brewer, MSN, RN
Senior Policy Analyst
American Nurses Association

Stephen F. Jencks, MD, MPH
Consultant in Healthcare Safety and Quality

Lee Kirksey, MD, MBA, FACS
Association of Black Cardiologists
Clinical Assistant Professor of Surgery
The University of Pennsylvania School of Medicine

Ruth M. Parker, MD, FACP
Health Literacy Expert
Professor of Medicine
Emory School of Medicine

Susan Pisano
Vice President, Strategic Communications
America's Health Insurance Plans

Douglas Ried, PhD
The American Pharmacists Association
Professor and Chair, College of Pharmacy
University of South Florida

Hiren Shah, MD
Assistant Professor of Medicine
Feinberg School of Medicine
Northwestern University

Henry Solomon, MD, FACP, FACC
Senior Medical Advisor
Chair, ACC Professional and Corporate Consortium
American College of Cardiology

Jane Staller, MA, Ed
Director, Program Grants
National Stroke Association

Daniel Thibodeau, MHP, PA-C, DFAAPA
The American Academy of Physician Assistants
Associate Professor
Eastern Virginia Medical School



Figure 1. National Steering Committee for the ACP Foundation Initiative on Atrial Fibrillation and Stroke Prevention
Some 2.6 million Americans have atrial fibrillation, a leading cause of hospitalization in the United States. Each year, 300,000 new cases of this form of cardiac arrhythmia are diagnosed, often due to the chest pain, palpitations, syncope, and exacerbation of heart failure associated with the condition. It is a condition that requires careful management: atrial fibrillation causes 20% of all strokes, and these are more likely to be the most severe, life-altering strokes. As the U.S. population ages, the incidence, prevalence and burden of illness associated with atrial fibrillation will continue to rise. Most importantly, however, 60% of the associated strokes can be prevented with appropriate anticoagulation medication; in fact, some 65% of the patients who would benefit from anticoagulation medication are not receiving it.
Lack of appropriate delivery of evidence-based care for patients with atrial fibrillation represents a quality gap that, if closed, would reduce the burden of illness and its attendant financial costs. Several factors contribute to the care gap today: atrial fibrillation is a relatively less visible condition, one more difficult to detect in a short office visit; clinicians tend to over-estimate the outpatient bleed and fall risks relative to the benefits of anti-coagulation; patients and their caregivers are often not clear about the importance of anti-coagulants and their proper management; and transitions in care from hospital to rehabilitation centers or ambulatory care can lead to gaps in information and treatment.

The Opportunity
Today, the pressure to deliver high-quality care at lower cost is being felt across our healthcare system as never before. In this era of reform, clearly articulated financial incentives (e.g., CMS Value-Based Purchasing, Meaningful Use Standards, withholds for readmissions and healthcare-associated conditions and Infections) have spurred new waves of performance-improvement activities. And more forward-thinking organizations are taking a broader view of what it takes to bring value to patients.
A focus on improving atrial fibrillation care can reap many benefits to patients and healthcare systems alike. Even a narrow focus on improved rates of appropriate anticoagulation will yield a reduction in strokes (and their attendant morbidity and financial cost) while enhancing the standing and bottom line of physicians (through the Physician Quality Reporting System) and hospitals alike (through Meaningful Use and avoided readmissions). A broader approach would include patient education about atrial fibrillation to empower patients to understand optimally the condition, its causes, symptoms, and risks. This education would also allow patients to understand how to make the best lifestyle choices and learn how to talk with the doctor to ask clarifying questions. An additional focus on appropriate rate control and/or rhythm control by clinicians would reduce initial and subsequent hospitalizations. The time is now to include atrial fibrillation on the quality agenda for health systems.
The Process
The American College of Physicians Foundation (ACP Foundation), through an unrestricted educational grant from Janssen Pharmaceuticals, Inc., launched the Initiative on Atrial Fibrillation and Stroke Prevention in Washington, DC, in February 2011. A national steering committee composed of representatives from clinician, patient advocacy, health system, and related groups (Figure 1) was convened to collaborate on the creation of best-practice interventions that would, as their primary focus, reduce the risk of stroke associated with atrial fibrillation. Three subcommittees were formed to focus directly on (1) the creation of material targeting patients and their caregivers, (2) development of tools for clinicians, and (3) preparations for a National Stakeholder Conference at which to test and collect feedback on the interventions.
The ACP Foundation's methodology fosters the development of evidence-based interventions. This approach includes listening to patient and clinician voices through multiple focus groups, leading to the creation of content that meets these stakeholders' specific needs (Figure 2, p. 38). Patients and caregivers in Pennsylvania (Abington and Philadelphia) participated in initial focus groups designed to surface key themes and gaps in knowledge, in an interim session to provide direct feedback on drafted materials, and in research to determine the efficacy of the interventions. Guided by the findings of a recent survey of physicians by the National Stroke Association, the patient and caregiver interventions were designed for direct distribution to the patient by clinicians in both ambulatory and hospital settings. The survey identified a strong desire among physicians for hard-copy materials (48%) that could be delivered to the patient at the time of appointment (40%), with electronic delivery garnering notably less interest (12%).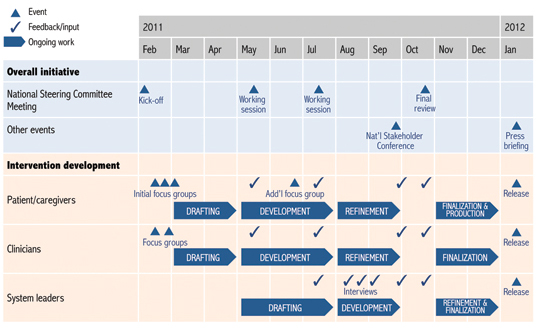 Figure 2. Timeline for the Initiative on Atrial Fibrillation and Stroke Prevention

Clinician focus groups were held in Abington to understand better the needs of clinicians caring for patients with atrial fibrillation. Found missing from the landscape of available tools was an efficient document for clinicians to use at the point of care (in the office or hospital) to empower clinicians to optimally weigh actual stroke, bleed, and fall risks for the individual patient. Additional discussions of the subcommittee that was focused on clinician interventions yielded the insight that to execute meaningful and sustained change for clinicians, a systems approach would also be needed; this observation led to development of materials for health system leaders, especially those tasked with quality improvement initiatives. Materials drafted for system leaders were reviewed by quality improvement specialists and feedback was collected through interviews.
At the National Stakeholder Conference held in Washington, DC, in September 2011, representatives from some 30 national organizations reviewed all draft interventions for relevance, accuracy, and approach (Figure 3). In addition to providing feedback on the materials, conference participants helped set parameters for the subsequent implementation of interventions once they were finalized.
Abington Memorial Hospital
ACP Foundation
Agency for Healthcare Research and Quality,
US Dept. of Health & Human Services
America's Health Insurance Plans
American Academy of Family Physicians
American Academy of Physician Assistants
American Association of Critical Care Nurses
American College of Cardiology
American Foundation for Women's Health
American Nurses Association
American Organization of Nurse Executives
American Pharmacists Association
Association of Black Cardiologists
Brigham and Women's Hospital
Case Management Society of America
Center for Outcomes and Evidence
Centers for Disease Control and Prevention
Collaborative Healthcare Strategies
Colorado Foundation for Medical Care
Cooper University Hospital
Dept. of Veteran Affairs Office of Nursing Services,
Veterans Health Administration
Eastern Virginia Medical School
Emory University School of Medicine
Feinberg School of Medicine, Northwestern University



Fuqua Heart Center at Piedmont Hospital
Heart Rhythm Society
Kaiser Permanente
Medical College of Georgia/University of Georgia
Medical Partnership
National Blood Clot Alliance
National Consumers League
National Forum for Heart Disease and Stroke Prevention
National Hispanic Medical Association
National Stroke Association
North Bronx Healthcare Network
Partnership for Patient Safety
Preventive Cardiovascular Nurses Association
Riverside Healthcare Consulting
Society of Chest Pain Centers
StopAFib
The Joint Commission
The Leapfrog Group
The Mended Hearts, Inc.
The University of Pennsylvania School of Medicine
UC San Diego Division of Hospital Medicine
University of Kansas School of Medicine - Wichita
University of Pennsylvania Nursing Science
University of South Florida
Veterans' Administration Medical Center,
Washington, D.C

Figure 3. Organizations represented at the National Stakeholder Conference on Atrial Fibrillation and Stroke Prevention, Washington, D.C., September 27, 2011
The Interventions
Using feedback from the Stakeholder Conference and additional input from the National Steering Committee, the subcommittees subsequently refined the interventions further and prepared them for release in January 2012 (Figure 4).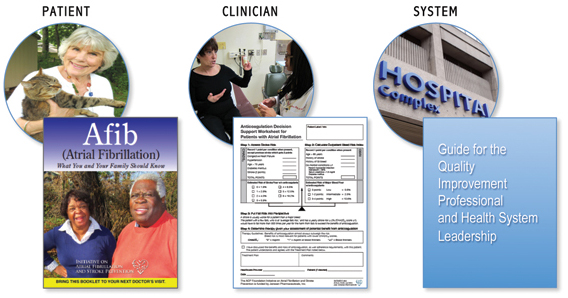 Figure 4. Three Types of Afib Interventions

Materials for patients and their caregivers took the form of a highly accessible printed guide, Afib (Atrial Fibrillation): What You and Your Family Should Know, and three videos designed to improve understanding of the condition and what is necessary to reduce stroke risk. These materials were designed to explicitly address themes uncovered in the initial focus groups (Figure 5, p. 40). The goal was to facilitate clear and simple communication about how to reduce strokes in patients with atrial fibrillation, with the aim of helping patients and their caregivers enhance their health literacy and activation. Steering Committee members with expertise in health literacy assisted in ensuring content was developed using appropriate techniques and language. A contracted expert in graphic design assisted in producing a guide that would be highly visual, appealingly presented, and easy to use. Photographic illustrations featured actual atrial fibrillation patients of various backgrounds and ethnicities, and the videos featured practicing physicians discussing key aspects of the condition and its treatment with patients.


Figure 5. Themes from Initial Patient Focus Groups

For front-line physicians, the initiative developed a one-page decision-support tool for bedside use to identify situations when blood thinners would reduce stroke risk. The tool, Anticoagulation Decision Support Worksheet for Patients with Atrial Fibrillation, facilitates clinical evaluation and thorough discussion of the recommended treatment with the patient and caregiver. In addition, the subcommittee on clinician interventions produced a 32-page guide, Guide for the Quality Improvement Professional and Health System Leadership, geared for system leaders and quality improvement specialists. The guide offers a comprehensive view of actions and tools to embed "best practice" atrial fibrillation care into a healthcare organization in a sustainable way. It also makes a strong case for putting atrial fibrillation on the quality agenda for health systems: increasing incidence of atrial fibrillation as a primary and secondary diagnosis for admitted patients makes optimal management critical; excellence in atrial fibrillation care will decrease stroke risk, as well as admissions and readmissions for congestive heart failure, symptomatic atrial fibrillation, and other, related diagnoses.
The Research
A research protocol was developed to field test the patient and caregiver guide in a community hospital to understand better the guide's suitability for deployment in that setting. Internal Review Board approval to conduct the study was obtained. The charge nurses in the stroke and the heart failure units of Abington Memorial Hospital identified patients who had had a stroke due to atrial fibrillation or were admitted with heart failure with concomitant atrial fibrillation and distributed a guide to them and/or their families.. To simulate real-world conditions, a passive approach for interaction between patients and staff was used. Patients were not prompted to read the guide and no formal interaction occurred between patients/families and staff (other than to answer questions on an as-needed basis). A patient survey was administered by the primary nurse on the day of discharge and was collected prior to departure.
Results of the small pilot study found that patients and clinicians felt the guide was clearly written and easy to understand and provided helpful information. Both patients and their caregivers related an increase in knowledge as a result of exposure to the intervention (Figure 6).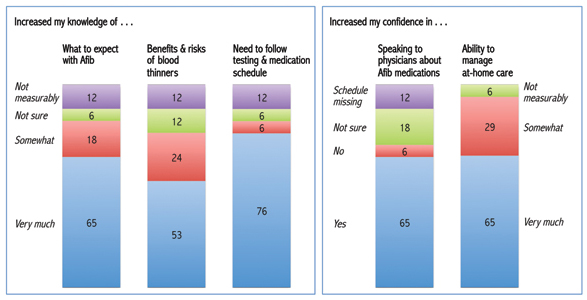 Figure 6. Effectiveness of Patient/Caregiver Intervention (booklet only) Percent; Patient n=6, Caregiver n=11

Patients and caregivers related increased confidence in speaking to their physicians about issues related to their atrial fibrillation medications. They also had increased confidence in their ability to follow through on any additional medical treatments or monitoring required at home.
Dissemination Approach
Tools developed through the initiative are available online at www.acpfoundation.org/atrial fibrillation. Patient guides may be ordered for free at the site. Tools, in hard copy and DVDs, are being distributed in national meetings of the ACP and other key stakeholders. Communication about tool availability is occurring through ACP mailings to members, in the Annals of Internal Medicine, and other ACP news periodicals, such as ACP Hospitalist and ACP Internist.
Early indications are that uptake has been rapid. Approximately 40,000 patient guides were ordered in the first 3 months following release in January 2012: of these orders, 50% went to private practices and 23% to health systems, with the remainder going to university hospitals, Veterans' Administration hospitals, health plans, and various other destinations.
Anecdotal evidence suggests usage is broad. According to Lorinda Bauer, RN, administrative director for cardiology at North Shore University Hospital in New York, all new arrhythmia patients there receive a copy of the patient guide; physician assistants use the guides in patient education sessions; and copies are available in various waiting areas in the hospital. In addition, they are being offered at patient fairs where senior citizens are likely to attend. Although distribution is strong, it is unclear whether patients are fully utilizing the booklets to record questions and bring them to physician visits.
In some locations, such as Bon Secours Hampton Roads Health System in Virginia, work is already under way to incorporate the clinician intervention into the electronic medical records (EMR) system. Once approved, implementation is expected to be quick, a matter of linking the worksheet to relevant diagnostic codes and testing. This addition to the EMR system will drive clinicians to address the issue of anti-coagulation to 100% in relevant cases. The clinician intervention will likely then be picked up by other Bon Secours Health Systems and incorporated into the EMR platform they use. Because the platform Bon Secours uses is widely available, the intervention is expected to make its way into future software releases provided to other health systems.
Conclusion
Atrial fibrillation is a highly prevalent condition. Current treatment is uneven in quality and continuity, resulting in avoidable hospitalizations and readmissions for stroke and cardiac-related complications. Given the prevalence and widespread availability of cost-effective treatment tools, atrial fibrillation is an especially attractive target for quality improvement efforts, although it has been largely under-addressed in health system performance initiatives. The American College of Physicians Foundation Initiative on Atrial Fibrillation and Stroke Prevention has developed tools for patients, clinicians, and health systems that can improve the quality of care.
Doron Schneider is chief safety and quality officer at Abington Memorial Hospital in Pennsylvania and serves as co-chair of the National Steering Committee for the ACP Foundation Initiative on Atrial Fibrillation and Stroke Prevention.