Patient Safety & Quality Healthcare
2015 Advertising Information
Improving patient safety is one of the most urgent issues facing healthcare today. Patient Safety and Quality Healthcare (PSQH) is written for and by people who are involved directly in improving patient safety and the quality of care.
PSQH readers are decision-makers from many facets of the healthcare industry. They are making important purchasing decisions for their hospitals, clinics and organizations.
PSQH offers your company a cost-effective way to promote your products and services to more than 20,000 influential professionals. Take advantage of reaching your best advertising prospects — call a PSQH, advertising representative today!
ADVERTISING OPPORTUNITIES
• Display Advertising
• Classified/Employment Advertising
• Reprints
• eNews Alert Advertising
• Online Advertising
• White Papers & Inserts
• Sponsorship
• Product Showcase
• Supplements
• Brochure and Card Inserts
• Other Online Opportunites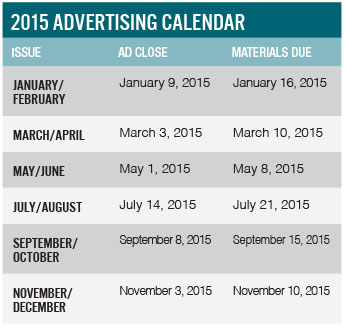 ADVERTISING CONTACT INFORMATION:

(A-J) John Davis
888.303.5639, ext. 226
E-mail: This email address is being protected from spambots. You need JavaScript enabled to view it.
(K-Z) Aileen Kronke
888.303.5639, ext. 212
E-mail: This email address is being protected from spambots. You need JavaScript enabled to view it.
Marvin Diamond
888.303.5639, ext. 208
E-mail: This email address is being protected from spambots. You need JavaScript enabled to view it.
Click here to request a copy of the 2015 media kit.
PUBLISHING & ADVERTISING OFFICES



Lionheart Publishing, Inc.
506 Roswell Street, Suite 220
Marietta, GA 30060
www.lionhrtpub.com
E-mail: This email address is being protected from spambots. You need JavaScript enabled to view it.
Phone: 770.431.0867
Toll free, 888.303.5639
Fax: 770.432.6969

PUBLICATION PERSONNEL
 
Publisher:
John Llewellyn, ext. 209
E-mail: This email address is being protected from spambots. You need JavaScript enabled to view it.
Reprints:
Kelly Millwood, ext. 215
E-mail: This email address is being protected from spambots. You need JavaScript enabled to view it.
Editor:
Susan C. Carr
Tel: 978.287.0195
E-mail: This email address is being protected from spambots. You need JavaScript enabled to view it.
Art Director:
Jim McDonald, ext. 223
Email: This email address is being protected from spambots. You need JavaScript enabled to view it.

Advertising Sales:
(A-J) John Davis, ext. 226
E-mail: This email address is being protected from spambots. You need JavaScript enabled to view it.
(K-Z) Aileen Kronke, ext. 212
E-mail: This email address is being protected from spambots. You need JavaScript enabled to view it.
Marvin Diamond, ext. 208
E-mail: This email address is being protected from spambots. You need JavaScript enabled to view it.

Online Projects Manager:
Paton McGinley, ext. 214
Email: This email address is being protected from spambots. You need JavaScript enabled to view it.

Asst. Online Projects Manager:
Leslie Proctor, ext. 228
Email: This email address is being protected from spambots. You need JavaScript enabled to view it.
SUBSCRIPTIONS

USA — $27
Canada/Mexico — $47
All other countries — $67
Single Issue — $8
Patient Safety and Quality Healthcare is published bi-monthly with a special supplement in March and September.

Subscriptions: Patient Safety and Quality Healthcare
506 Roswell Street, Suite 220
Marietta, GA 30060
Contact: Amy Halvorsen
888.303.5639, ext. 205
This email address is being protected from spambots. You need JavaScript enabled to view it.
www.psqh.com


---