PATIENT SAFETY AND QUALITY HEALTHCARE BLOG
UPCOMING WEBINAR
Infection Prevention through Proper Hand Hygiene:
The Need for Higher Standards & New Technologies
October 23, 2014 at 11AM EDT & October 23, 2014 2PM EDT

Arm yourself and protect your patients by learning about higher clinical standards for hand hygiene and their importance, the first-hand impact of an HAI on a patient, and one health system's experience with electronic hand hygiene monitoring as part of their infection prevention program.

Agenda:
Dr. Didier Pittet from the World Health Organization will present the Five Moments of Hand Hygiene and why they are so crucial in the healthcare setting
Ellen Hargett will share her experience of contracting an HAI while being cared for at the facility where she worked
Connie Steed, Director of Infection Prevention at Greenville Health System, will discuss how she and her team are working to increase hand hygiene compliance and improve patient safety
Bonus! All attendees will recieve a copy of the book Clean Hands Save Lives, co-authored by Dr. Pittet.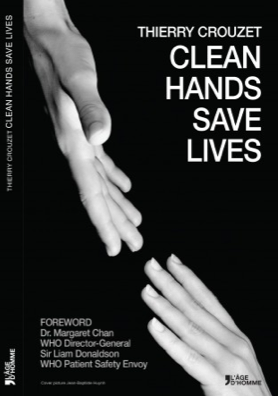 Register Today:
October 23, 2014,
11AM EDT
Register Today:
October 23, 2014,
2PM EDT
NEW VIDEO
If you missed Q-Centrix's recent webinar Strategies to Manage Hospital Acquired Conditions Reporting in an ACA World - An IC Check-Up here's your chance to check it out:
FEATURED WHITE PAPER
Is the Answer to Enhanced Patient Safety Hiding in Plain Sight?
The Transformation of "Incident Reporting"

We all have these systems, whether paper or electronic, that are supposed to capture incidents that can lead to and/or have resulted in patient harm. Most of these systems can do this, but many will agree that there is something missing – something important – when it comes to whether or not these systems actually enhance patient safety.
We cannot just track incidents anymore; we need to make this an organization-wide process where we build awareness, which leads to intervention, and results in changes that can be seen and monitored. In this white paper, we discuss the transformation of traditional "incident reporting" into an integrated patient safety management system and offer a path to achieve this transformation.
Click here to download a free PDF.